Grazie al tour negli Stati Uniti ho incontrato Kevin della Elctrical Guitar Company, mi ha spiegato le virtù acustiche dell'alluminio , metallo che dona calore al suono, oltre a possedere una rigidità essenziale per abbattere le vibrazioni del cabinet.
Abbiamo utilizzato un estruso di alluminio di grande sezione in modo da rendere il diffusore esente da vibrazioni per l'elevata rigidità dello stesso, risolvendo i problemi tipici della maggior parte dei diffusori presenti sul mercato. L'alluminio da noi utilizzato è una lega serie 6000 alluminio-silicio-magnesio-manganese dalle caratteristiche di elevata resistenza, impiegato nelle costruzionid i automobili e treni e in particolari strutturali con elevati requisiti di resistenza e corrosione.
Un grande diffusore completamente costruito a mano dopo anni di sviluppo e di prove di ascolto: 202 il tre vie per eccellenza!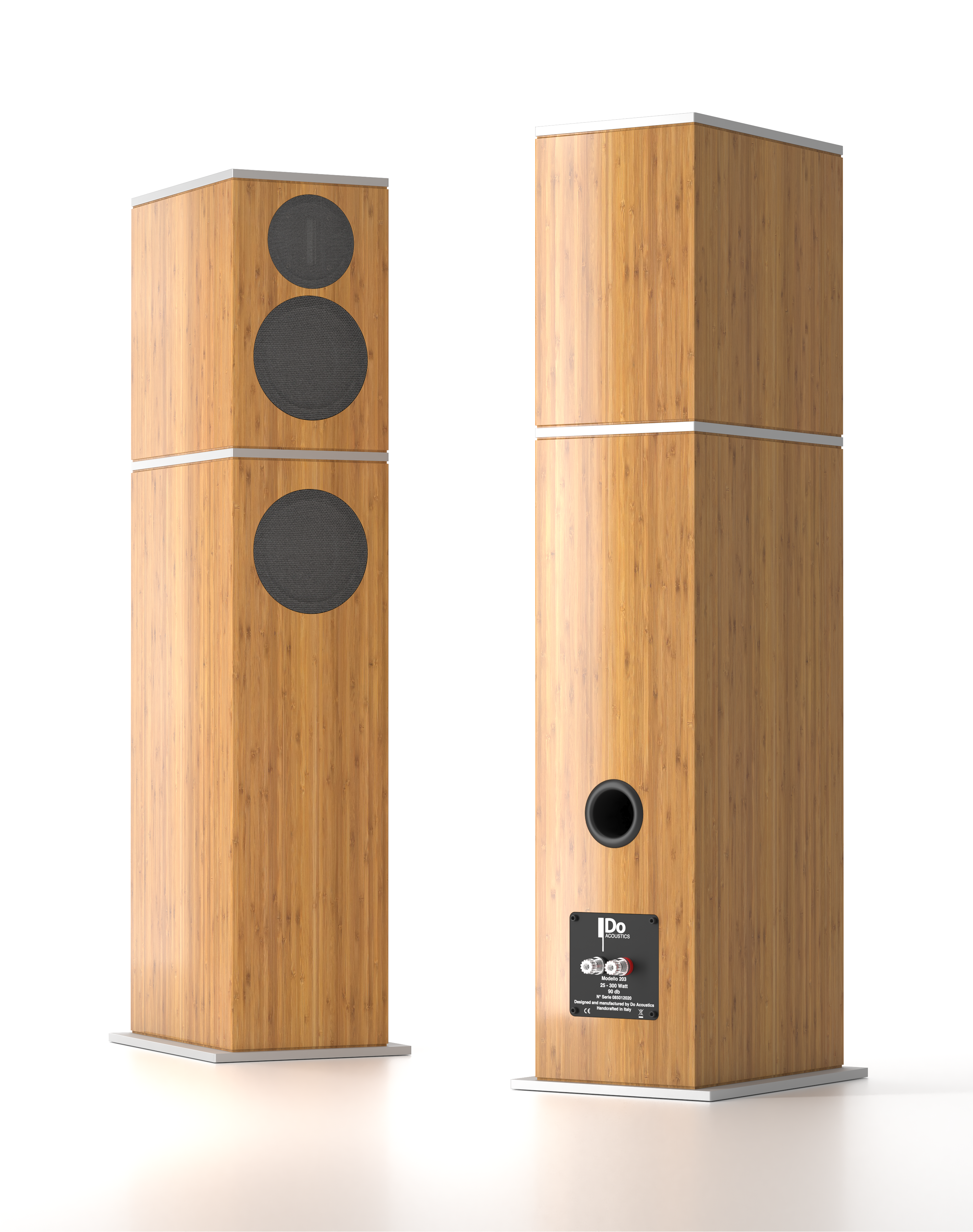 FEATURES
Three way bass reflex system.
A planar tweeter
A magnesium woofer with copper power factor corrector

A  polypropylene

woofer 
Crossover 1°& 2°order, point to point, without a printed circuit.
Mundorf component.
OFC internal cables WSC manual weldings
FREQUENCY
+/- 3 db 30 Hz – 20 KHz – 1 watt/m
90 db sensibility
4 Ohm nominal impedance
Dimensions
H × W × D cm
108 × 20 × 34
Weight
Kg. 30
recommended power
25 – 300 watt
guarantee
5 years
Surface finishing:
Natural Bamboo,
Natural Brushed Aluminium and chrome.
Others finishes under request