Thanks to a tour in the United States I met Kevin from the Electrical Guitar Company. He builds aluminum guitars and he explained to me the sound characteristics of this material which is apparently cold but, matched with the right proportions with wood, it gave me very interesting results. The cabinet is built with solid bamboo and the aluminum is paired on two sides. Great rigidity of materials for a sound with low levels of distortion and great extension in the extreme frequencies thanks also to the planar tweeter and two magnesium woofer from Seas. The 202 is the best quality speaker Doacoustics has ever made. Aluminium/wood, a combining which unites elegance and charming sonic qualities.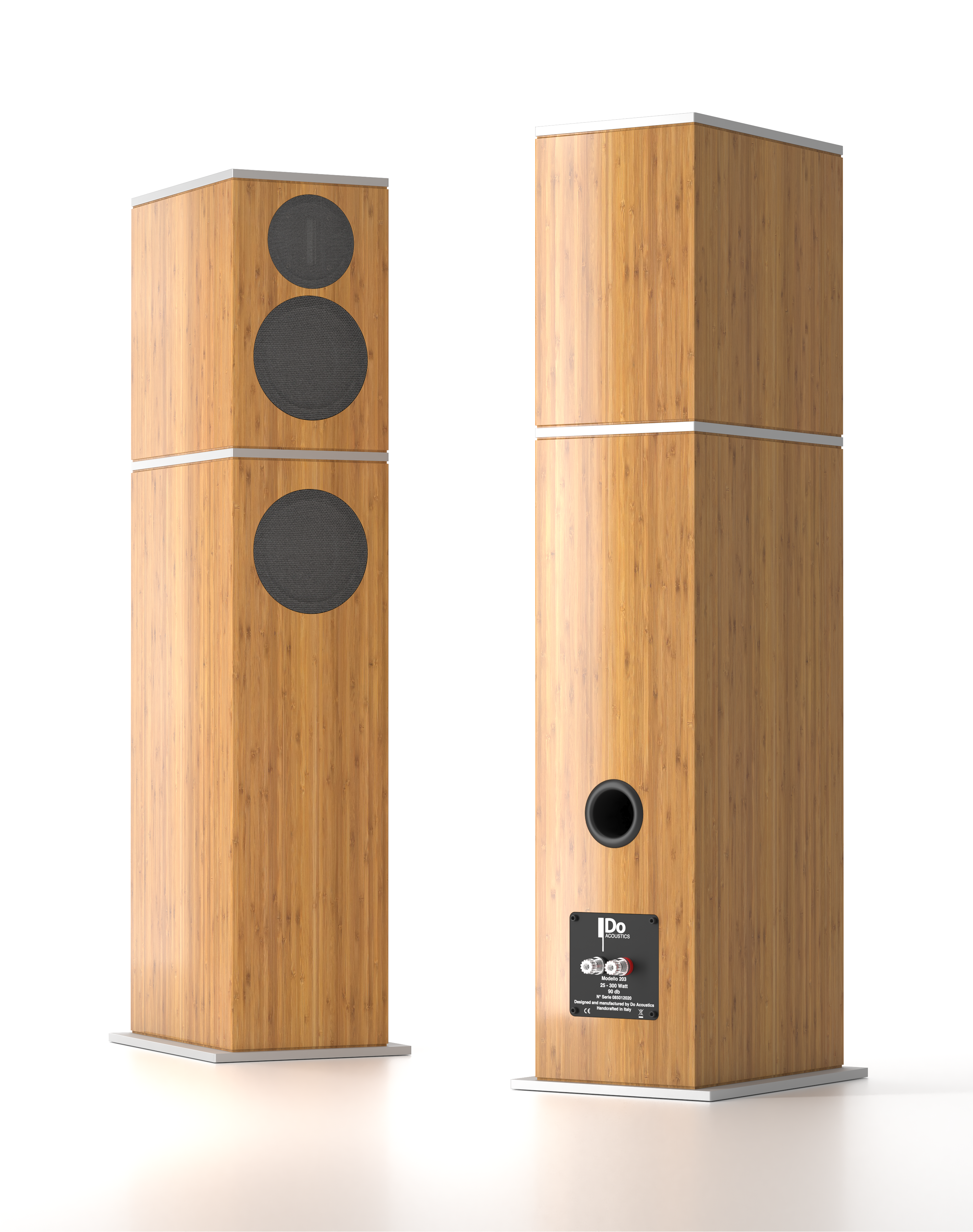 FEATURES
Three way bass reflex system.
A planar tweeter
A magnesium woofer with copper power factor corrector 
A

 polypropylene

 woofer
Crossover 1°& 2°order, point to point, without a printed circuit.
Mundorf component.
OFC internal cables WSC manual weldings
FREQUENCY
+/- 3 db 30 Hz – 20 KHz – 1 watt/m
90 db sensibility
4 Ohm nominal impedance
Dimensions
H × W × D cm
108 × 20 × 34
Weight
Kg. 30
recommended power
25 – 300 watt
guarantee
5 years
Surface finishing:
Natural Bamboo,
Natural Brushed Aluminium .
Others finishes under request