The ArmoniaMundi is a lovable speaker. Build a floor speaker with two 3-inch drivers in 86,5 × 10 × 17 cm dimension was a very hard challenge. We succeeded.
I am not exaggerating when I say that ArmoniaMundi has a soul. This speakers are really sophisticated and they are appreciated from who wants a floor standing small speaker, but natural sound and made in Italy design. In this speaker we realized a transmission and compression line plus bass reflex.
Regarding design and finishing, in ArmoniaMundi we used the same of other MicroDesign models. Now active model is available for PC, Phone, Tablet and others application.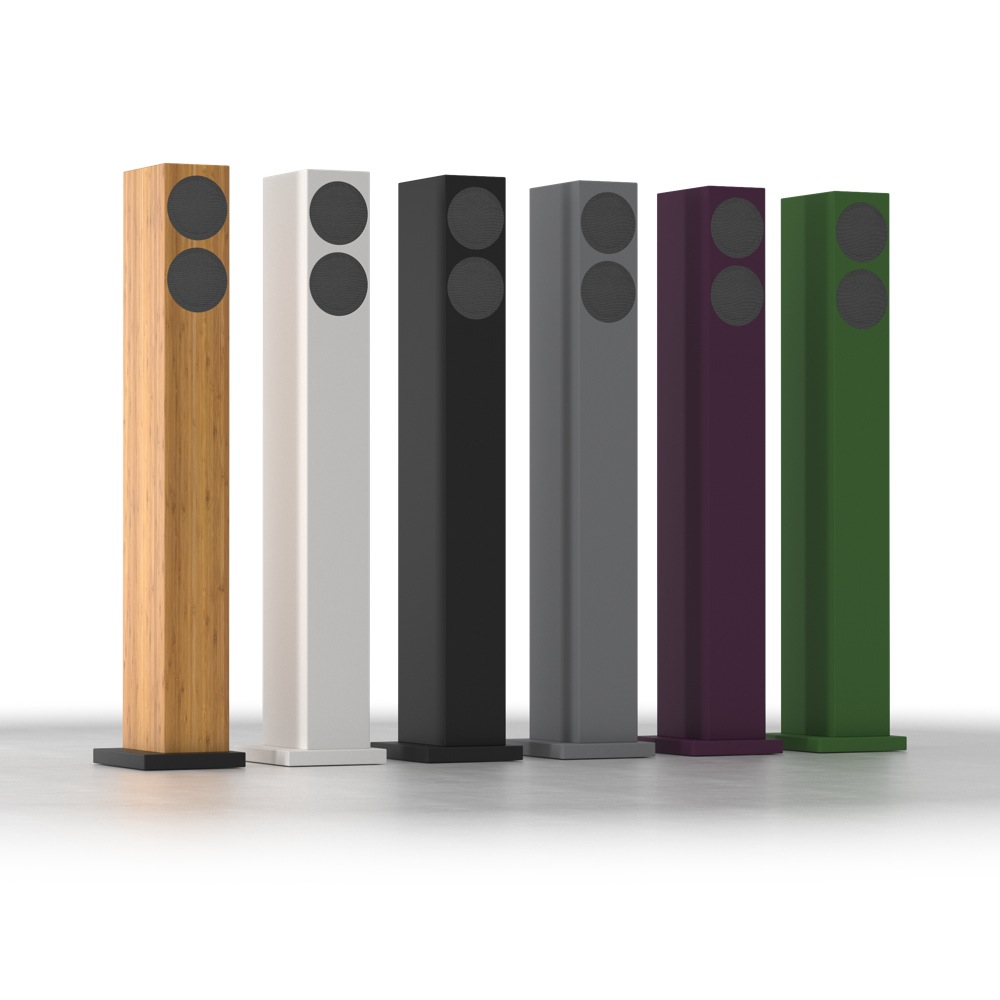 FEATURES
Two channel in a transmission line and bass reflex.
One full range 3 inch and one woofer 3 inch
Quasi-point source
A crossover network point to point without a printed circuit
Mundorf component
FREQUENCY
+/- 3 db 55Hz – 20 KHz 1 watt/m
87 db sensibility
4 Ohm nominal impedance
10-125 watts
Dimensions
H × W × D cm
86,5 × 10 × 17
Weight
recommended power
guarantee
Surface finishing:
White matt
Black matt
Bamboo*
Purple matt
Green matt.
Foot finished available on bamboo under request
Grills available in grey and black under request

Others finishes under request
RELATED PRODUCTS