Alluminio e legno, una combinazione che unisce eleganza a un suono impeccabile:201 il primo diffusore al mondo a utilizzare il bamboo e l'alluminio.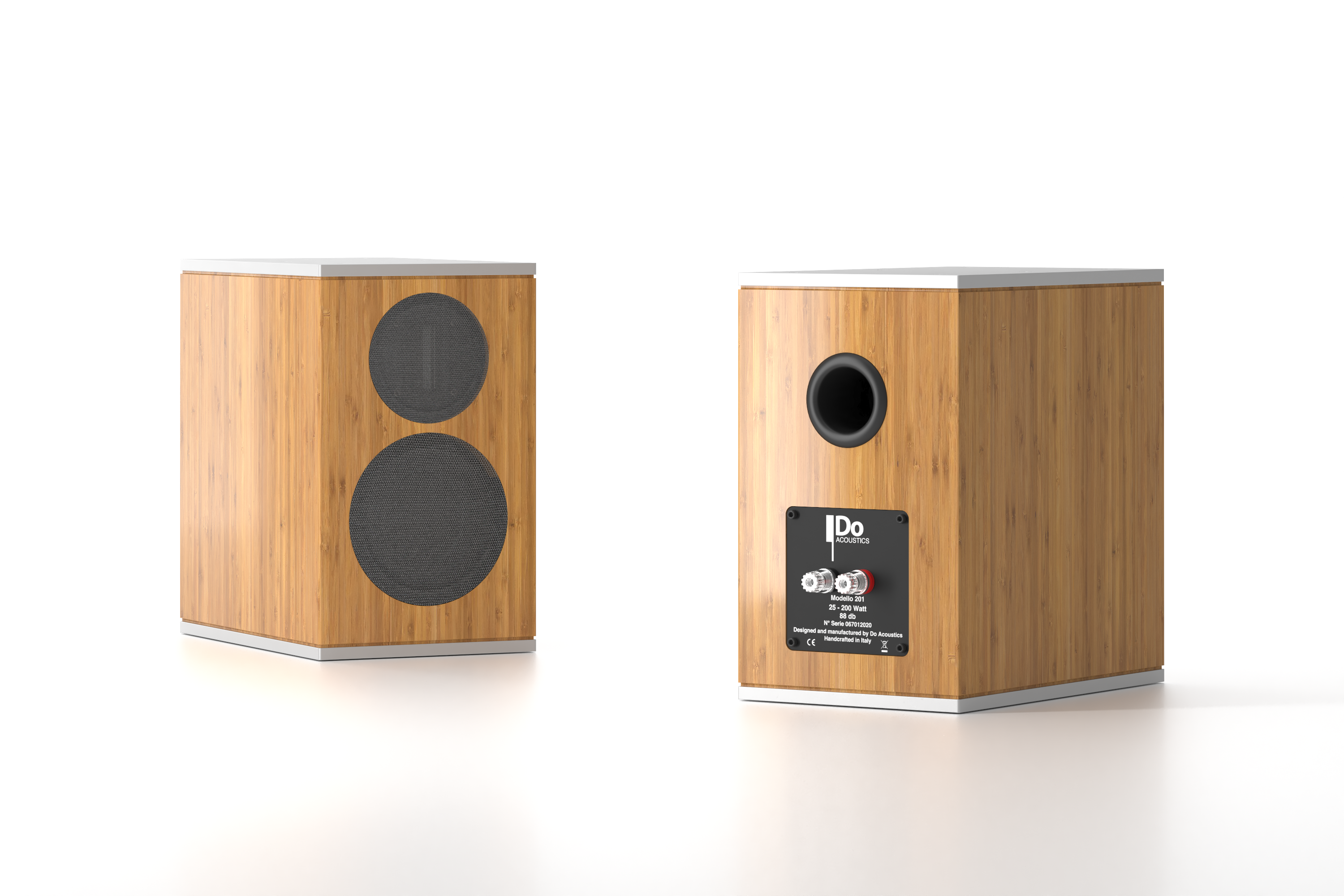 SPECIFICHE
Two way bass reflex system
A planar tweeter
A magnesium woofer with copper power factor corrector
Crossover 1° & 2°order, point to point,
without a printed circuit.
Mundorf component.
OFC internal cables.
WSC manual weldings.
Rhodium connectors.
FREQUENZA
+/- 3db 37 Hz – 40 Khz – 1 watt /m
88 db sensibility
6 Ohm nominal impedance
Dimensioni
Peso
Kg. 13,5
potenza raccomandata
25 – 200 watt
garanzia
5 years
Finiture:
Bamboo naturale
Alluminio naturale spazzolato
Altre finiture su richiesta.