Microcosmo series is the best expression of micro diffuser. Fashion design, small, very small but an incredible huge sound. Source puntiforme, perfect fase and great frequency respons. Pneumatic sospension solid cabinet Mundorf component.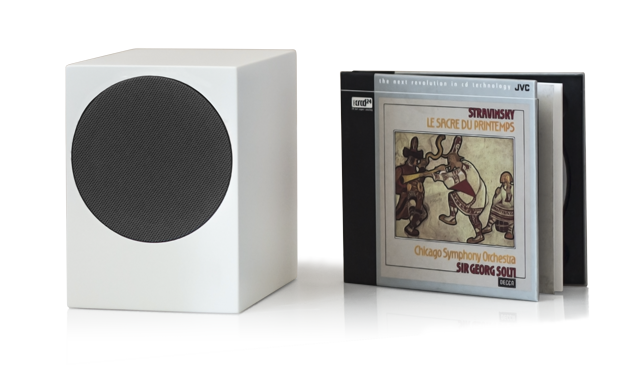 FEATURES
One channel in a pneumatic suspension full range 3 inch
Real point source
A crossover network point to point without a printed circuit
Mundorf component.
FREQUENCY
+ /- 3db 90 Hz – 20 Khz 1 watt /m
87 db sensibility
8 Ohm nominal impedance
10-100 watts
Dimensions
Weight
Kg. 1
recommended power
10–100 watt
guarantee
2 years
Surface finishing:
White matt
Black matt
Purple matt
Green matt

Others finishes under request
RELATED PRODUCTS